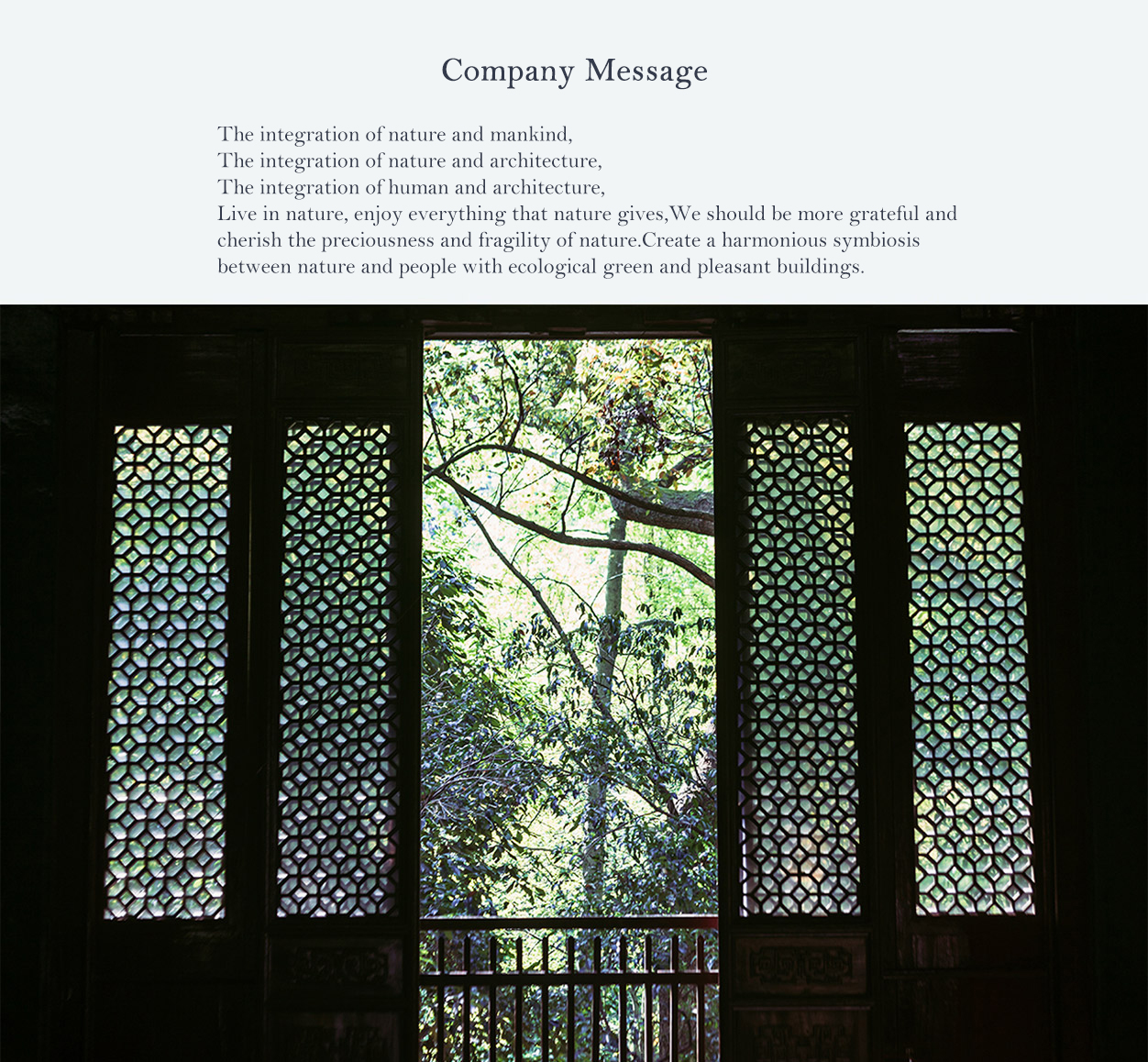 Company Introduction
Shanghai Fivephilo Construction Engineering Co., Ltd, founded in 2016, is a direct invested company of Shanghai Fivephilo Investment Group Co., Ltd., and an environmentalist construction company integrating R&D, production, technology, artificial intelligence and sales.
Company philosophy and guidelines
The company adheres to the improvement of traditional production mode, develops and sells green, environmentally friendly, healthy and ecological building materials, and seeks a sustainable development path. In the production process, no harmful substances are used to ensure people's physical and mental health and environmental quality. At the same time, Chinese classical architecture is combined with modern equipment and facilities to build a truly livable building.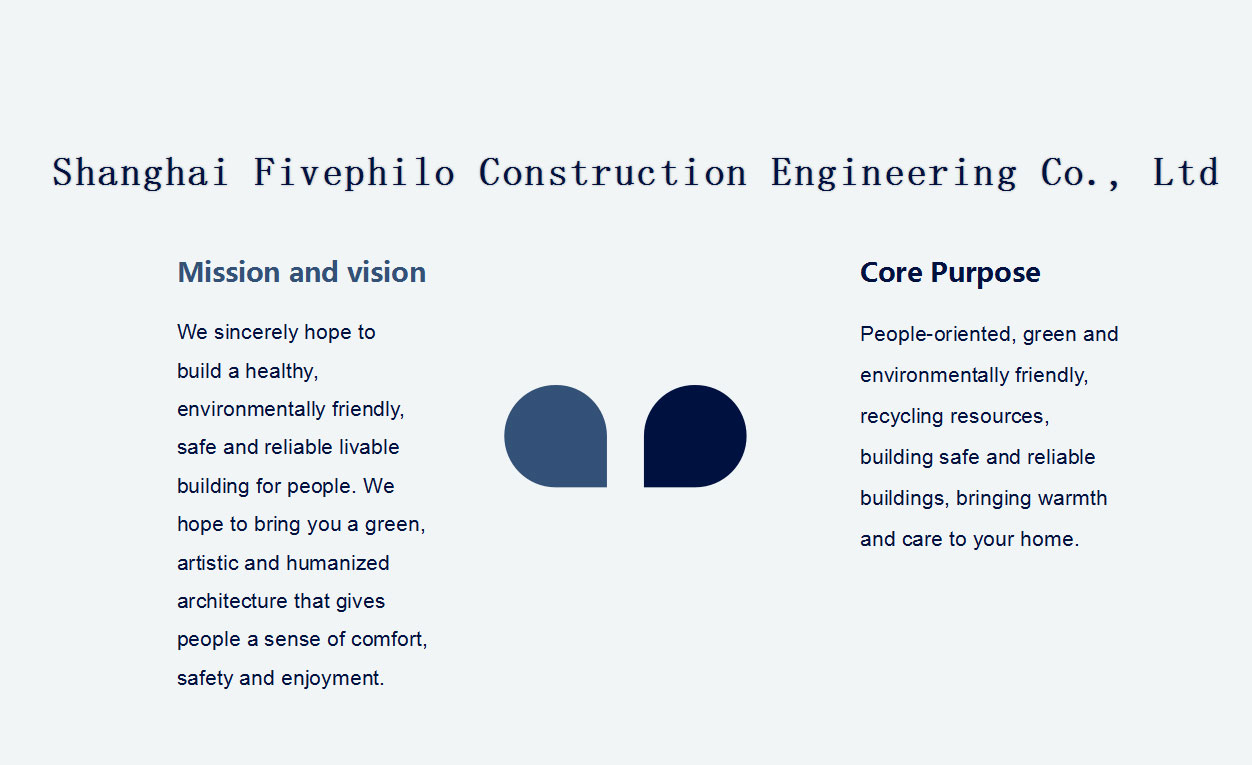 Business Qualification
The company is involved in the development of construction projects and the undertaking of architectural decoration projects, and the development and sales of environmentally friendly building materials. Special projects for house construction engineering construction, architectural decoration construction engineering, special design for landscape architecture construction projects, and professional construction projects for building intelligent construction projects.
Technological design
To use new green building materials, and to use waste recycling production mode in the production process for clean production. Design process to avoid the use of harmful substances. Design not only for production but also for environment.
We enjoy the beauty that nature brings us, and we are grateful for the fear of nature with a clear heart. It is our mission to create a green and reliable building for people. We always adhere to the green environment, serve our customers with heart, and build a home where people and nature live in harmony with love.